Sam Ella McKenzie, an 83-year old entrepreneur and mother of 10, can not and will not stop until her dream of building a center for abused women in Chicago comes to fruition. Motivated by her faith, her family, and her concern for the women in West Englewood, she continues to push for this center to be built. This is her Vision of Hope.
A Vision of Hope – Coming to West Englewood
Hope Center: A non-residential center providing HOPE in the West Englewood area of Chicago. Here, girls and women can receive spiritual guidance, academic, occupational and educational assistance, and mentorship that will lead to a brighter future.
Mission Statement
Our mission is to give women living in communities in crisis, a trusted place, to receive tools and resources that will ignite HOPE toward a better life and will encourage positive change.
Sam Ella HOPE Center Services
The not-for-profit center will provide free services to women of all ages and their under-aged children:
Spiritual Guidance

Vocational rehabilitation services

Abstinence education

Career counseling

Crises counseling

Community outreach

Referral Service (housing, childcare, financial and medical)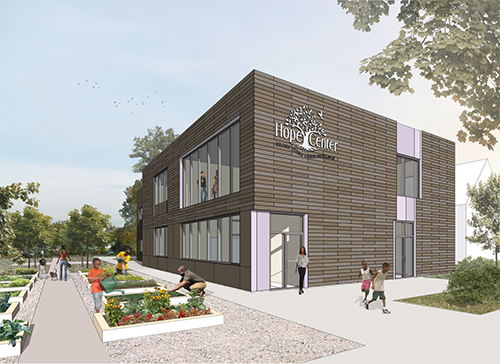 Turning a Vision into Reality
This life-changing center will require the hard work and generosity of many. The campaign to raise the essential building funds has begun, but the monetary goal of building this center is as bold as the dream behind it.  Every dollar counts.
Your tax-deductible donation will assure education for girls, counseling for women, and services for mothers in need. Help us bring hope back to the hopeless.