All Things Through Christ
Outreach Ministries, Inc. (ATTCOM)
Bringing Hope To Communities in Crisis
Rejoice in hope, be patient in tribulation, be constant in prayer. (Romans 12:12)
Since 1998, All Things Through Christ Outreach Ministries, Inc. (ATTCOM) has fed and clothed those residents of West Englewood who have limited income and are unable to provide for themselves. We are in full service to our community every Saturday, and remain in emergency operation for those in need on Sundays. Over 1000 individuals and/or families are assisted by ATTCOM each month.
We are a fully-recognized, not-for-profit community outreach orgnization with a 501c3 tax deductible status. We are physically located in Chicago, Illinois however, our outreach extends  to those in need all over the world. We are governed by a Board of Directors and volunteers dedicated to the organization's cause of bringing hope back to people stigmatized as hopeless.
Food Pantry
To eradicate the effects of hunger, ATTCOM opens it's doors every Saturday to underserved and low income men, women, children and the homeless from all over the City of Chicago. .
ATTCOM's new home coming soon. The SamElla Community Hope Center: transforming lives of the Greater Englewood community through hope.
In partnership with the City of Chicago's One Summer Chicago Youth Work Program, Catholic Charities of the Archdiocese and Children's Home and Aid, we offer young adults between the ages of 16 and 24 summer internships and 180 hours of entry level work and personal skills development.
ATTCOM manages and maintains a community garden located at 6537 South Wood street in Chicago, IL. ATTCOM uses this community garden for fighting food insecurity and advocating for equity in the Greater Englewood community.
African American, single parent age 50
I've been coming to the pantry for 10 years.  I  receive general assistance for myself and my son which typically runs out by the middle of the month.  My worries have decreased because I have access to the food pantry which provides me with enough food to supplement when my monthly income runs out.
Married Latino woman age 46 mother of 6 children
Me and my family have been coming to the pantry for 5 years. We not only benefit from the free food but we look for and receive clothing and household goods that are a blessing to our poor family in Guadamala.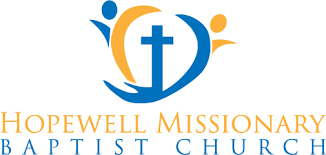 Join us ..."HOPE LIES IN THE EYES OF THOSE WHO DARE TO SEE GOD'S VISION
AND, IN THE HEARTS OF THOSE WITH THE COURAGE TO MAKE THAT VISION A REALITY". Mother McKenzie